Food trucks are serving up something fresh, local, authentic, hip, convenient and hot—all in one quick and tasty dining experience. And it's not just a fad. The food truck industry has been growing for years into the viable market segment that it is today.
Even Foodee office catering has many food truck owner-operated partners that we deliver to modern offices across North America. For example, in Vancouver alone, Foodee brings delicious local eats from Bandidas Food Truck, Chickpea, Holi Masala Food Truck, Superbaba Food Truck and Tacofino Food Truck (which is exclusive to Foodee only) right to modern offices for lunches, dinners, meetings, you name it.
Let's take a look at the statistics behind this booming industry and see what's driving—and slowing—the market growth and who's behind it all.
The Fast Growing Food Truck Industry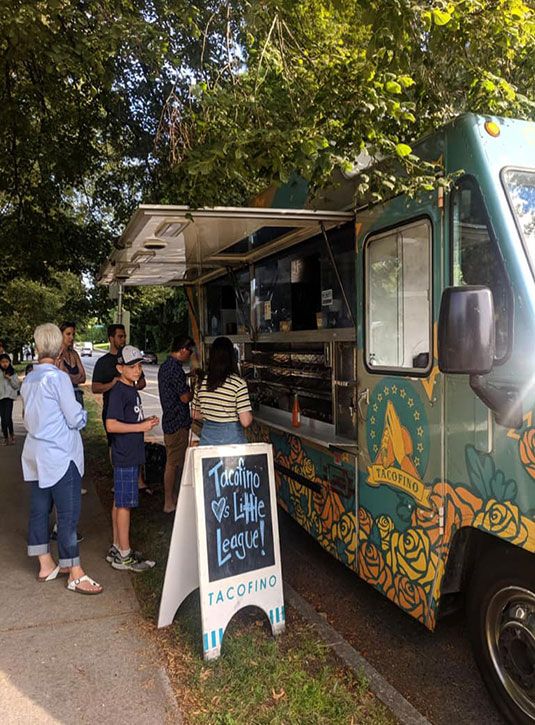 The Food truck industry is now $2 billion-plus in estimated revenue in cities across the U.S. Compared to 2014, the industry's overall revenue has grown 300% in the last three years. (Food truck nation)
Food truck growth is even outpacing overall commercial foodservice, such as restaurants, at a growth of 5.4 percent versus 4.3 percent. Many restaurants, however, are jumping on the mobile trend, establishing their own satellite food truck restaurants with limited, more casual or fun menu items. (Food truck operator)
Why all the food truck hype?
Food trucks, like Vancouver Foodee's exclusive partner, Tacofino, can be a more affordable option for first-time and startup entrepreneurs than brick-and-mortar restaurants. Tacofino first started in a surf-shops parking lot in the remote west coast town, Tofino. We've written a story about Tacofino's immense success and fast growth if you need some extra convincing on how awesome food trucks are.
Food trucks get to sell and market directly to the consumers. They can find and go to their target market literally on the streets as well as on social media, rather than waiting for consumers to come to them. These mobile restaurants have great built-in branding, often with menu items and fun branding painted right on the truck to help market and advertise on-the-go. Because of their traveling nature, food trucks have to be very socially savvy, using geolocation, targeting, and tags to show where they are to digital Millennials.
Startup costs for creating your own restaurant on wheels averages from $50,000 to $60,000. (Food truck nation)
Less than $100,000 can kickstart a food truck that makes $250,000 to $500,000 per year. (Food truck operator)
Who's frequenting food trucks and why?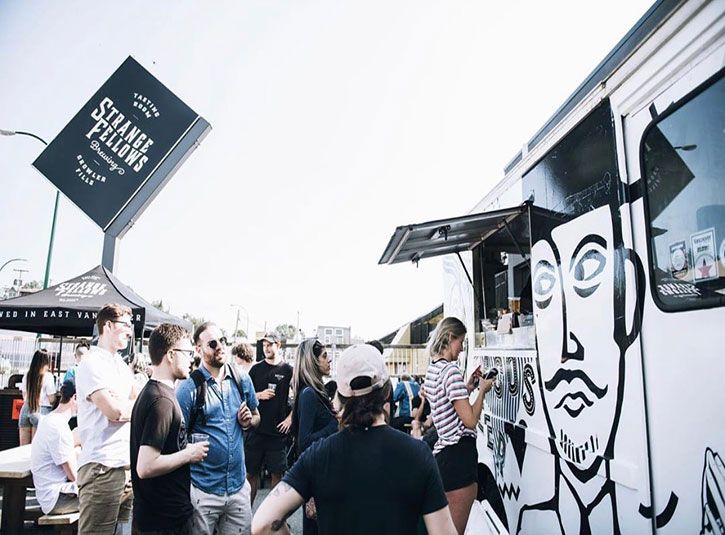 Consumers and vendors alike are finding serious competitive advantages to food trucks. Young, digitally savvy consumers love the quick-serve, fast-food nature of these highly-branded, often delicious restaurants on wheels. Food truck owners, such as Austin's Cafe Ybor, know who their young target market is and makes a concerted effort to interact with them every day, both in-person and on social media. This close connection between customers and owners means instant insight into menu and food preferences, so customers tend to get what they want fairly quickly.
Most likely consumers to purchase a meal from a food truck are aged 18 to 34, followed by 54 percent of diners aged between 35 and 44 years old. (Statistics portal)
Millennials are widely considered the "food truck generation" with 47 percent having eaten from a food truck at some point. Think young, hip urban eaters. (Big think)
Over 90 percent of diners rated food truck quality as excellent or good and over 80 percent of them used words like fun, exciting, new, different and unique when asked why they dined there. (Mobile cuisine)
Almost all diners interviewed planned to continue patronizing food trucks and loved the speed, convenience, quality and price of food service. (Mobile cuisine)
Who's getting into the food truck business?
Where there's a demand, the supply chain will follow. Small business owners, entrepreneurs, chefs, restaurateurs and big dreamers alike jumping on the bandwagon that is the thriving food truck industry. Food truck owners must be (or find someone who is) very socially savvy, using geolocation tools, great branding, and other social media tricks to capture their audience's attention—and get them to their ever-changing location.
In Chicago, roughly 80 percent of local food trucks are minority-owned small businesses. Food-truck owners represent a wide variety of races, genders, ages and income levels, plus they enrich and even help create thriving local communities.—Food truck nation
Why isn't every restauranteur opening a food truck?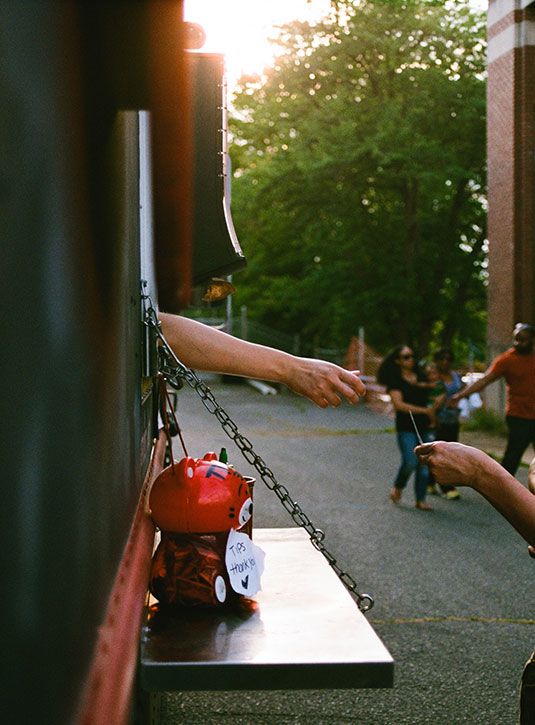 Entrepreneurs can enjoy the relatively low costs to enter a flourishing market—but only if they can jump through the increasing amount of government hoops being tossed their way. It's not as simple as buying a truck, creating a menu and hitting the road.
Starting and maintaining a food truck for one year generally requires an entrepreneur to complete 45 separate government-mandated procedures and spend $28,276 on permits, licenses and ongoing legal compliance.—Food truck nation
The number of government hoops, procedures, and regulations that food truck owners must jump through is rapidly slowing the industry's growth. It was expected to grow only 0.4 percent a year through 2020 as a result.—Food truck nation
Will consumer's demand for local, sustainable, fun, exciting and new food services continue to push government regulations and drive the industry forward? Can supply keep up with changing consumer needs? And what can small owner-operated local restaurants learn from this competitive industry? Time will tell—and it already is:
In fact, in 2019, the size of the food truck industry in the U.S. alone was estimated to grow up to 20 percent to 985 million.—Forbes.
Here at Catering Pernikahan, we only partner with local, owner-operated restaurants—some of which are, of course, food trucks—to bring meals to modern offices like yours.